NetApp Insight 2015 in Las Vegas is finally upon us and we're past day 1 of the show. I've already delivered one session and did the very first live demo of the stuff we've been working so hard on the past few weeks.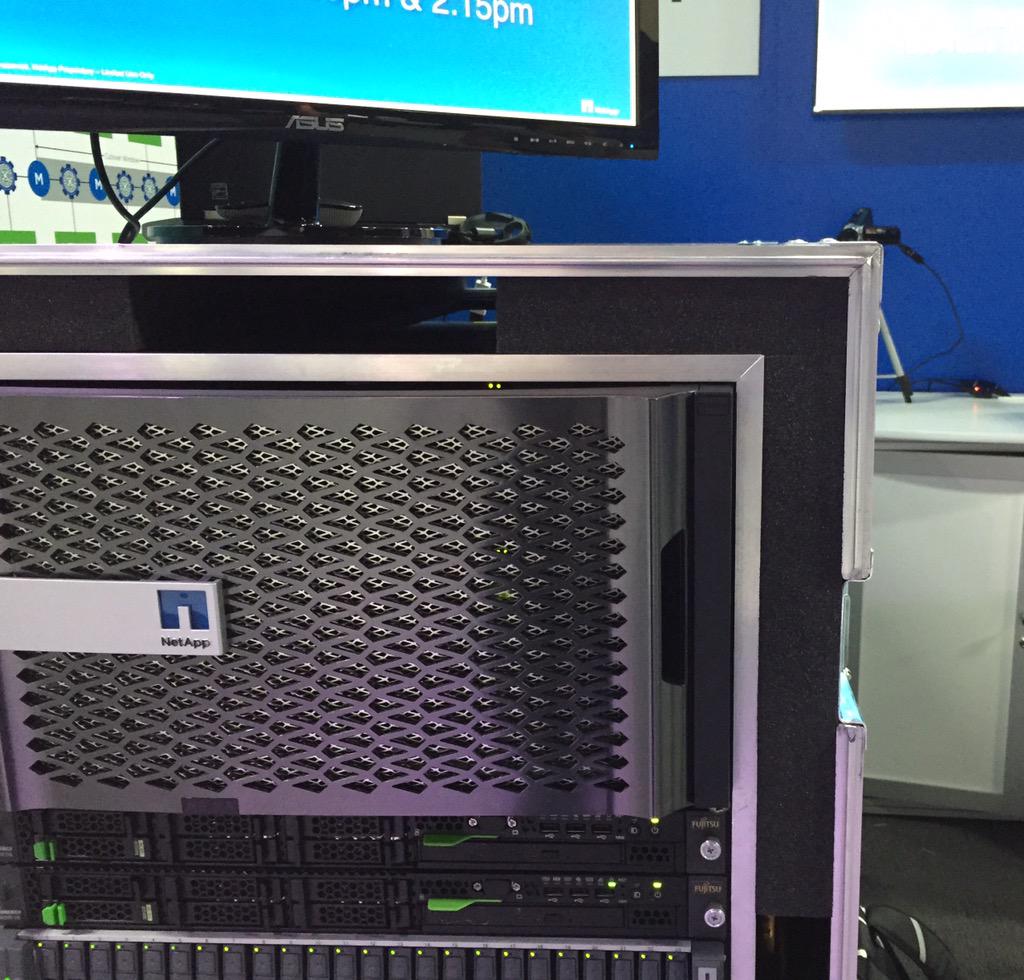 I'd like to say we did it without a hitch, but it's a live demo – Murphy's law dictates that whatever can happen, will happen. And with live demos, this is especially true. 🙂
But, even with a couple of snafus, we were able to complete the demo and I think it went pretty well. People seemed genuinely excited about what we were showing and had plenty of good questions.
Am I being vague?
Why yes, yes I am. 🙂
You see, we can't really say *what* exactly the demo is about right now on social media. But I can tell you there is a demo going on at Booth 303 at NetApp Insight 2015 in Las Vegas in Insight Central at 12:15PM and 2:15PM PST.
If you're not familiar with the layout of the exhibit hall, just enter the doors, go through a couple of giant "N"s, pass the Lab on Demand area and bear left. We're across from the NetApp Social Media Booth.
Tuesday through Thursday. I'll be at the 2:15PM slots on Tues/Wed and then both slots on Thursday.
So come on out and see a live demo! You might even get to see how we handle stuff breaking in real time. 🙂
Other stuff
Also, check out my sessions going on this week.
1884-2: Unlocking the Mysteries of Multiprotocol NAS 
This is a level 2 session where I will attempt to demystify multiprotocol NAS and discuss some best practices with regards to clustered Data ONTAP.
Tuesday, 10/13, 10:30AM PST (Jasmine A)
Wednesday, 10/14, 1PM PST (Breakers B)
Thursday, 10/15, 9AM PST (Jasmine C)
1881-3-TT: SecD Deep Dive
This is a level 3 session where I go pretty deep into how SecD works and how to use it to troubleshoot.
Wednesday, 10/14, 10:30AM PST (Palm D)