NetApp Insight 2016 in Las Vegas is in the books. All the months of hard work leading up to the show finally came to fruition and the payoff is seeing how well you were able to deliver your message.
I wrote two blogs leading up to the event, too. If you're interested:
Will I see you at #NetAppInsight 2016?
What I was up to
This Insight was particularly busy for me. I had 3 sessions which I presented 7 times total. In addition, I had some booth duty, Tech ONTAP podcast recordings and editing, customer meetings, general session presentation and just general networking. Lots of walking, too.
Fitbit says I walked over 60,000 steps for a total of ~28 miles from Sunday to Thursday! My feet agree.
Pre-gaming
Before I arrived at the conferences, I took a road trip to Zion, which I covered in #NextStopInsight. Lots of photos from there in the blog. Some of my favorites:
Sessions
I had 3 different sessions. Each one had pretty decent scores and attendance. Sessions get rated 1-5, with 5 being "best."
60191-3-TT: Authentication Deep Dive
This was the internal/partner only session on Authentication. I take pride in making deep dive sessions into true deep dives. I think I did ok with this one, given the numbers.
Here are the stats:
Presented: 2
Total attendance: 63
Session score average: 4.82
Presenter knowledge average score: 4.86
60411-2: FlexGroup Technical Primer
This was the session for the new feature NetApp FlexGroup, which I cover in FlexGroups: An evolution of NAS. Expect the FlexGroup Technical Report to be publicly available soon.
This session seemed to generate a ton of interest and questions. The scores reflected that.
Here are the stats:
Presented: 3
Total attendance: 285
Session score average: 4.69
Presenter knowledge average score: 4.86
60831-2: How Customers and Partners use NFS for Virtualization
This session was a co-present session with Dave Morera, who did an excellent job as he departs from the NetApp A-Team on to VMware. Most of the scores were pretty good, but I think a few people thought the session was going to be more technical than we had it. Hard to gauge expectations; level 2 sessions are generally going to be a mix of technical and practical. We'll take the feedback and apply it to the Berlin session.
Here are the stats:
Presented: 2
Total attendance: 143
Session score average: 4.38
Presenter knowledge average score: 4.69
So, overall, I think the sessions were successful. Looking forward to improving them a bit for Berlin. Come check them out there if you're going!
Tech ONTAP Podcast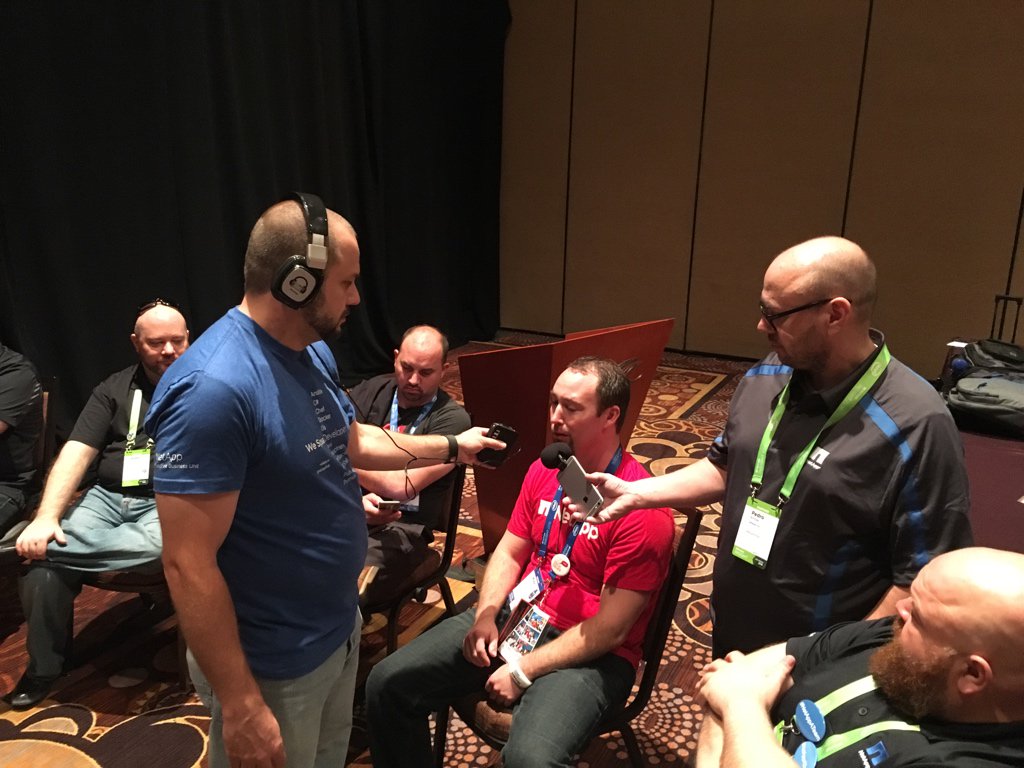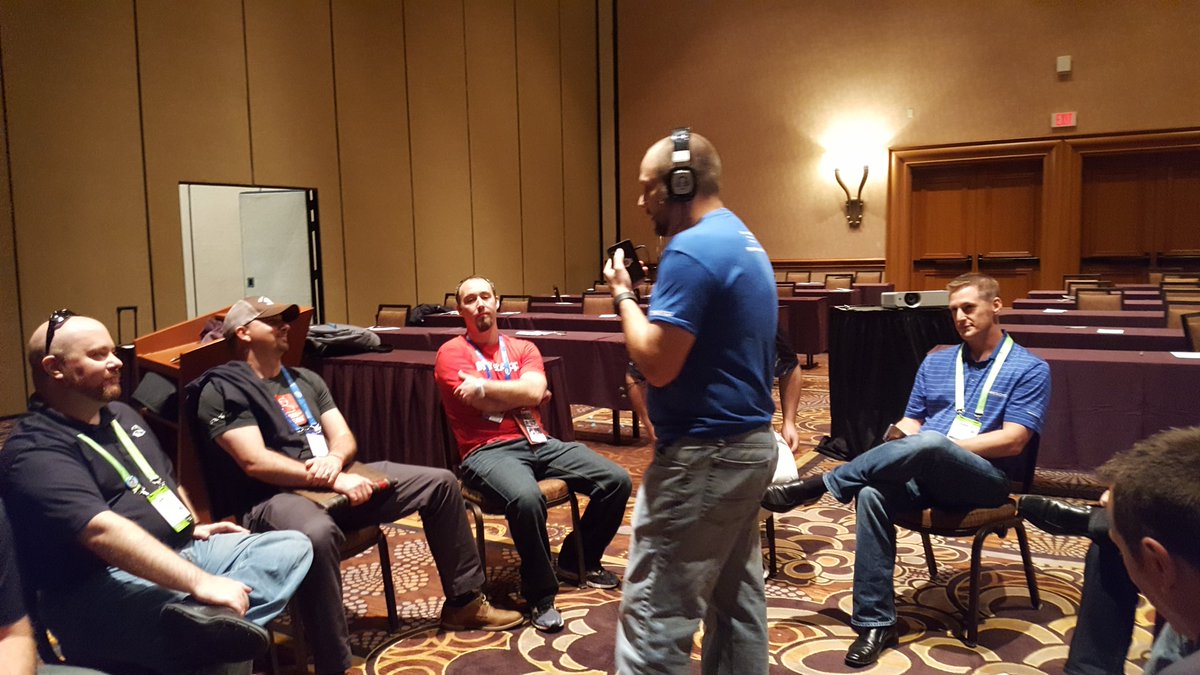 I kept the tradition of daily recap podcasts and they can be found here:
Most of the people I grabbed were partners or employees. I wanted to get more customers involved, so I'll focus on that in Berlin.
General session (Tech Team Forum)
The Tech ONTAP podcast team was fortunate enough to be invited by Roger Anderson to do a live podcast. The fact that he trusted us enough to go live and unscripted speaks volumes to his admiration of the podcast. I managed to get ahold of some video of the opening and will post the whole session later.
Networking, etc.
Met lots of new people. Some from sessions, some from the Podcast, some from the general session exposure. Some were names I recognized from emails – both from internal NetApp to customers I used to help in support. All in all, was good to put names to faces.
Also gave away a bunch of shirts!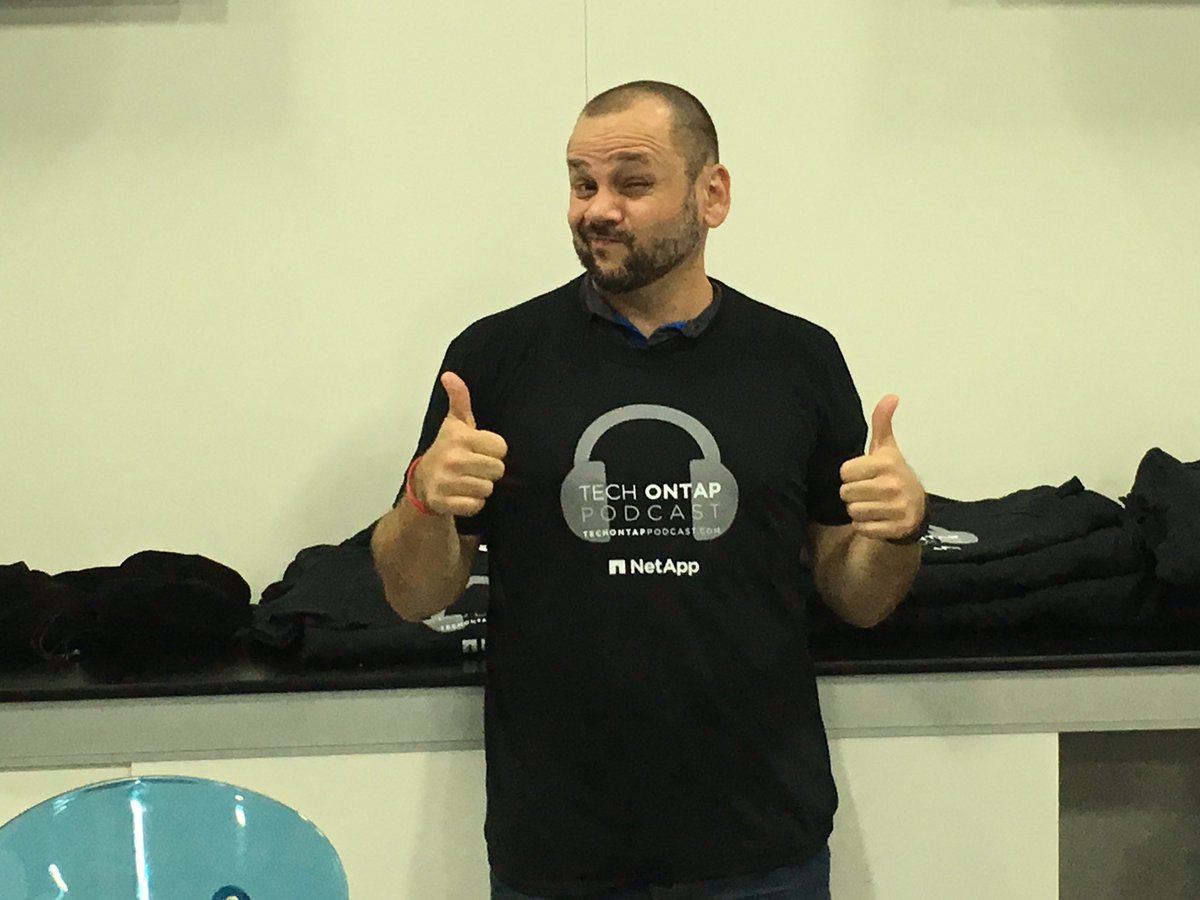 And the Flash made his (final?) appearance:
See you all in Berlin!