NetApp Insight 2019 in Las Vegas is right around the corner and everyone at NetApp is hard at work getting ready for the event.
That includes me… but before I head to Las Vegas, I'll be making my usual road trip prior.
Each year, I like to decompress before Insight (and mainly, before immersing myself in Las Vegas) by taking a long drive across the vast deserts and mountain scenes of the western United States. Last year, I did an epic journey from Sunnyvale to Yosemite to Death Valley to Las Vegas.
In years prior, I have made my way to Zion National Park and the Grand Canyon.
This year, I'll be flying into Phoenix, AZ to visit some friends, then driving back up through the Grand Canyon. Last time I was there, I just spent a night. This time, I'll take 2 nights and hopefully I'll be able to get better star photography results than last time.
Then, onwards to Las Vegas to present a few sessions.
My Insight 2019 Sessions
If you're looking to schedule sessions, head over to the insight.netapp.com sessions page! Log in and start scheduling sessions before they fill up…
This year, Skip Shapiro is taking over the "What's New in ONTAP" session (1276-1 Do More, With Less Time and Effort with the Latest Release of NetApp ONTAP). Instead, I'll be doing the following sessions:
1355-2 Unstructured NAS with ONTAP Solutions: Deep Dive

This session will provide a technical deep-dive and update on foundational technologies underlying our NetApp ONTAP unstructured data solution. We will cover updates on ONTAP 9.6 and 9.7 enhancements to NetApp FlexGroups, FabricPool, FlexCache, XCP, and the NetApp Inplace Analytics Module. In addition, we will review technical best practices for deployment of unstructured data technologies, as well as common errors and troubleshooting.

Tuesday, October 29, 03:00 PM – 04:00 PM

Wednesday, October 30, 11:30 AM – 12:30 PM
The session is marked as a level 2, which is a tricky level for presenters – some people come in expecting a higher level. Some expect more detail. But for this session, I decided to err on the side of information and packed it full of details, best practices and more!
2026-1 How NetApp FlexGroup Volumes Power Genomic Sequencing at Pacific Biosciences

Genomic sequencing is a process intensive, data hungry operation that requires storage that offers immense capacity and superior performance. At PacBio, FlexGroup volumes are revolutionizing the way genomic sequencing can be performed. Join us as we speak with PacBio about how they're using ONTAP's data management, rich feature set and cloud-enabled capabilities to get the most out of their infrastructure.

Tuesday, October 29, 10:45 AM – 11:45 AM
This session is marked as a level 1, but it leans more towards level 2. We go into some pretty good detail about genomics, PacBio and how FlexGroup volumes are being implemented there, as well as some lessons they've learned along the way. NetApp A-Team member and PacBio HPC Architect Adam Knight (@damknight) is a rookie speaker, but he crushed it in our dry run, so be sure to check him out!
4037-1 How NetApp FlexGroup Volumes Power Genomic Sequencing at Pacific Biosciences

Monday, October 28, 02:00 PM – 02:20 PM
This session is an abbreviated version of the main one hour session and will be in the pavilion theater. It's 20 minutes long, so if you want more detail into this use case, check out the longer session! It is on Monday, however, so if you want a sneak preview/teaser of the main session, come check it out!
NetApp A-Team Sessions and Blogs
We recently did a preview of NetApp Insight 2019 on the podcast and interviewed the A-Team. You can find that episode here:
In addition to my sessions, the NetApp A-Team has a number of sessions they're delivering, including:
3009-2: Ask the A-Team – Building a Modern Data Platform with Mark Carlton – Arrow ECS (@mcarlton1983), Chris Maki – Scalar Decisions (@chrismaki), Paul Stringfellow – Gardner Systems (@techstringy), Mike Palic – Meridian IT (@spindleninja) and Becky Elliott (@beckylelliott)
3002-1: Data is Crucial, so Build the Strategy and Platform it Deserves with Paul Stringfellow – Gardner Systems (@techstringy), Michael Cade – Veeam (@michaelcade1), Ryan Beaty – Red8 (@RyanONTAP) and Jason Benedicic – TDCB Consulting (@jabenedicic)
2026-1 Pacific Biosciences: How NetApp FlexGroup Volumes Power Genomic Sequencing at PacBio with Justin Parisi – NetApp (@nfsdudeabides) and Adam Knight – PacBio (@damknight)
7003-1 NAIL IT: Making Your Data Fabric Real with 

Skottie

 Miller Dreamworks Technology Fellow, 

Jonsi

 Stefansson and Jeff Baxter from NetApp and John Woodall VP Engineering IAS

 (@John_Woodall)
9006-2: Veeam is Getting NASty with Adam Bergh – Veeam (@ajbergh) and Michael Cade – Veeam (@michaelcade1)
Also, check out these NetApp A-Team blogs on Insight 2019:
Also, Neil Anderson will be blogging from Insight:
What about the podcast?
Oh yeah, that's right! Of course we'll be doing tons of podcast stuff. Here's some photos of previous years at Insight…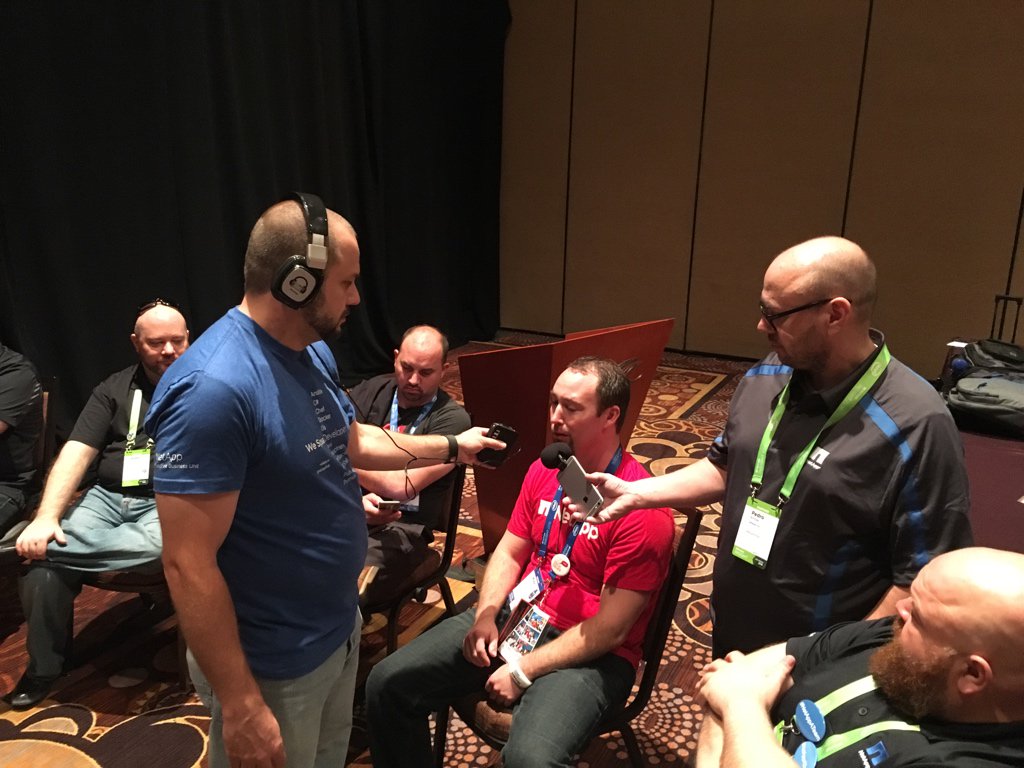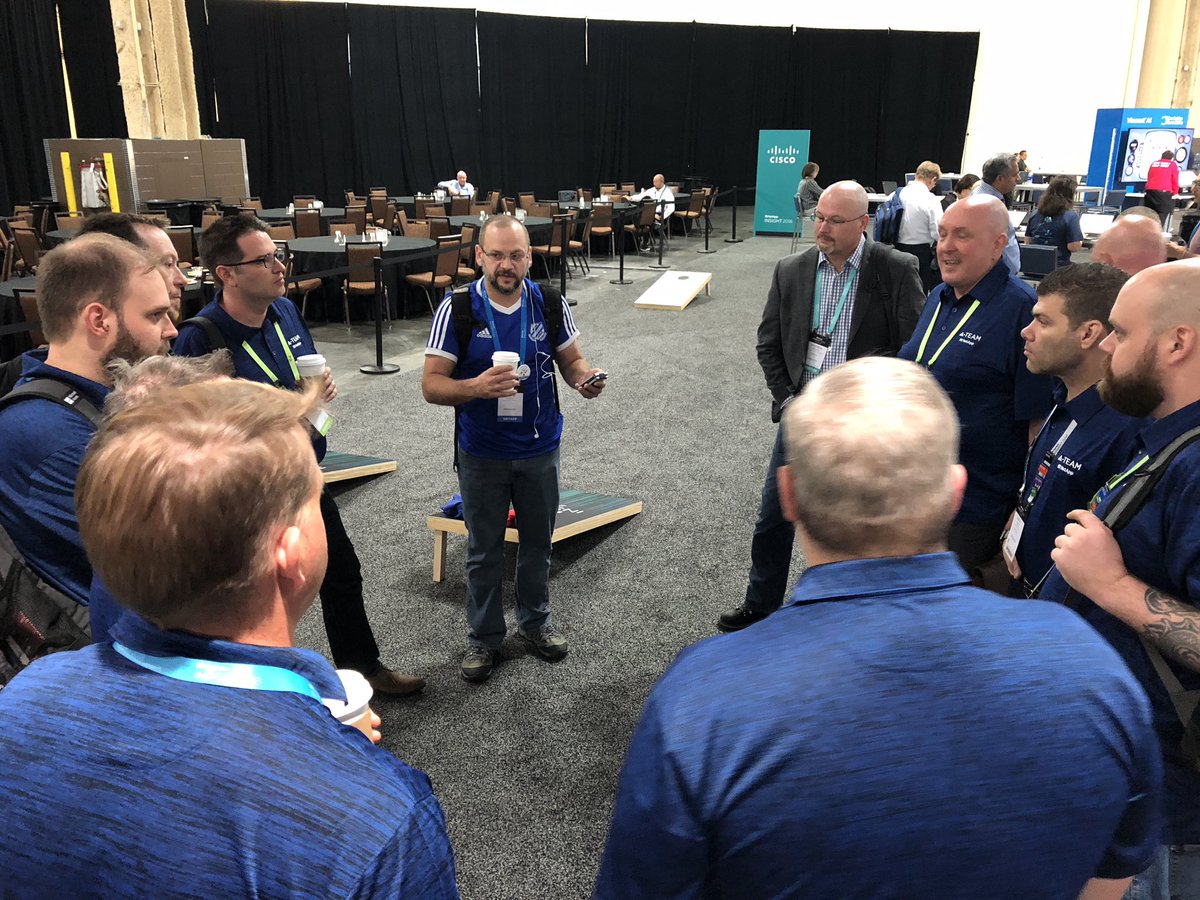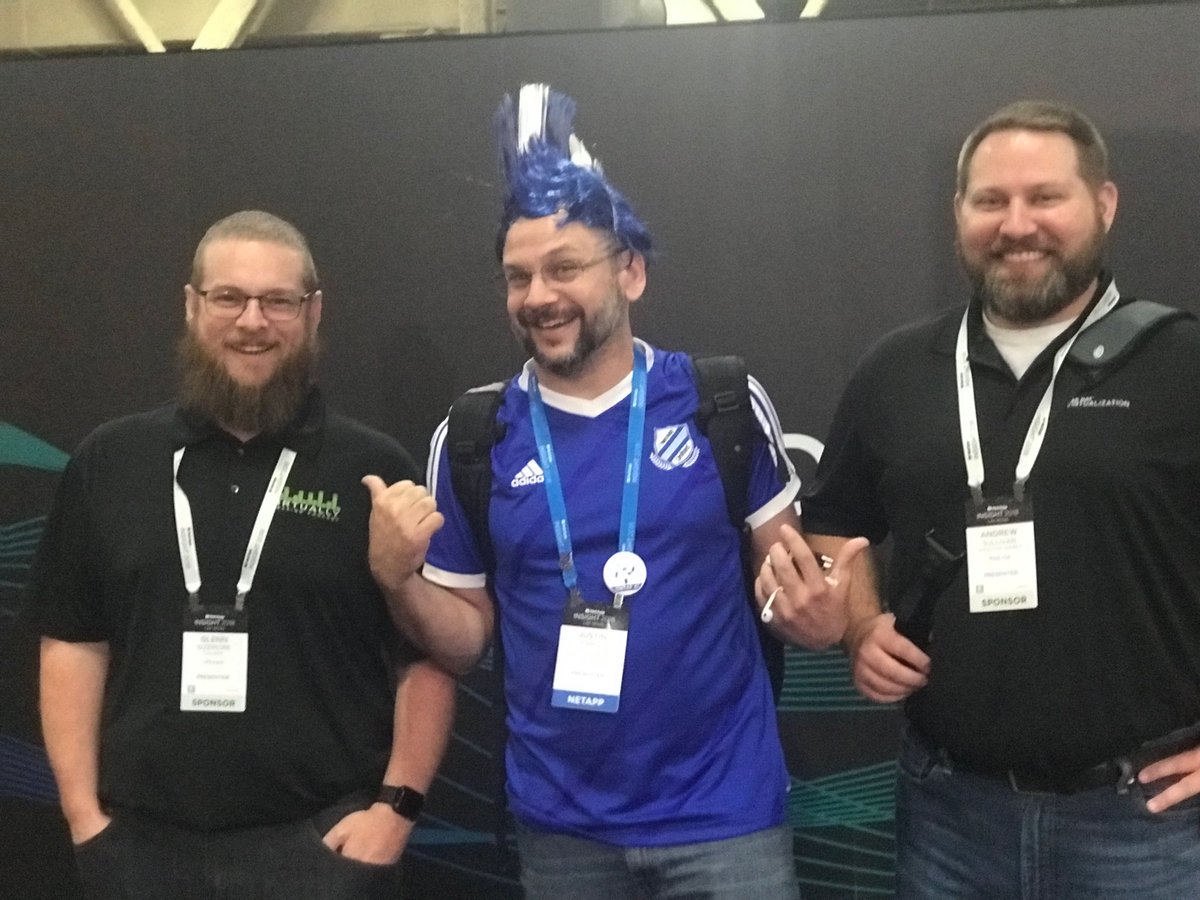 I'll be interviewing people, meeting, greeting and handing out swag. This year's new sticker and shirt design is…
Plus, we'll have women's shirt styles!
If you don't like that design, we'll have the classic black shirts, as well as trucker hats with the classic gopher mohawk design!
You can find the podcast stuff at the social media booth, and perhaps I'll be there, if you can find me!